Mechs v kaijus is now available on all consoles!
In Mechs V Kaijus, you step into the shoes of the commander of a powerful Mechs squadron. Command your Mechs outside the defense wall and take control of the battlefield.
Strategically position towers and traps on the battlefield in tactical mode to create an impenetrable defense. Utilize potent skills, deploy support units, and assemble massive armies with Factories.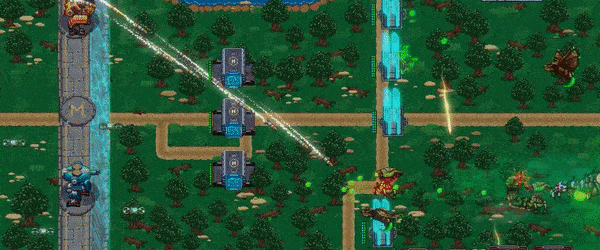 An Addictive Hardcore Tower Defense Experience
The game seamlessly combines elements of MOBA gameplay, base defense, and shoot 'em up, setting it apart from any other game in the genre.
Mechs V Kaijus offers gameplay that is easy to grasp but challenging to master, delivering an exhilarating and highly addictive experience that will immerse you in the action. Tower Defense enthusiasts and fast RTS fans will discover a real challenge, especially on advanced difficulty levels.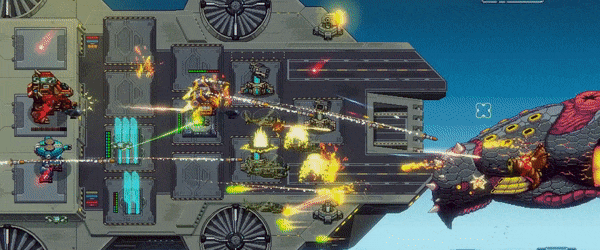 Features:
The best hardcore tower defense experience.

An unique combination of MOBA, tower defense and shooter mechanics.

Upgrade your Mechs with many different power-ups.

A big battlefield created with amazing pixel-art.
Are you a content creator?
Available on all digital stores
Join the JanduSoft Discord Server!