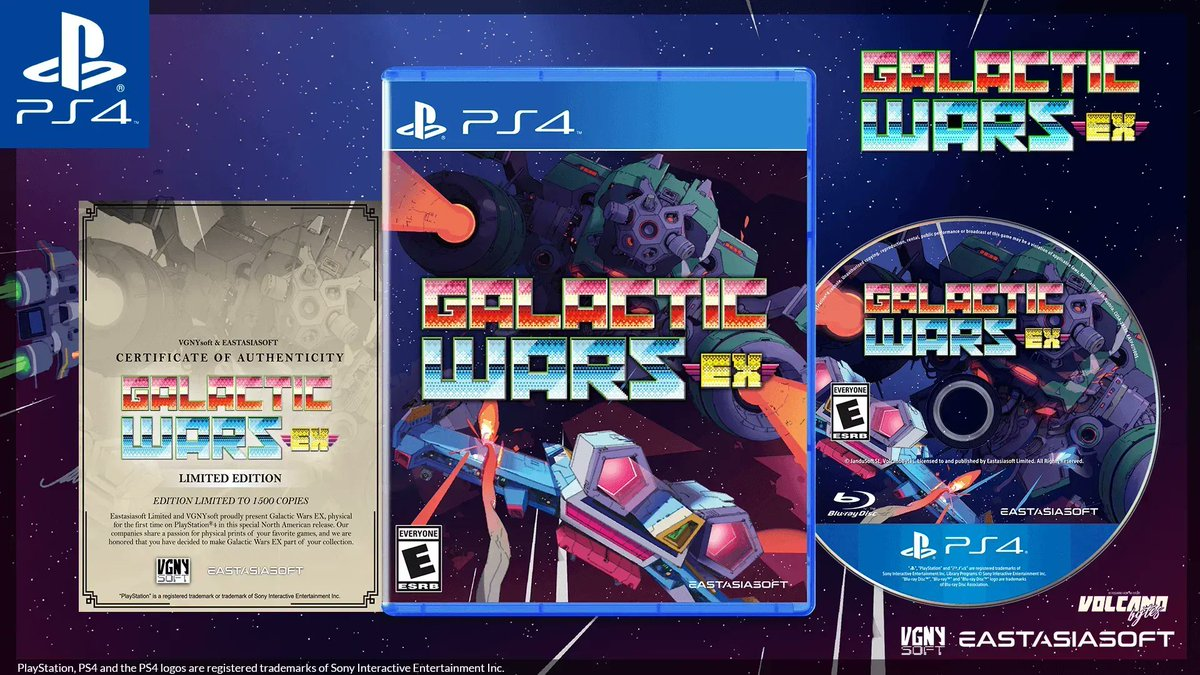 A classic Shmup in physical edition!
The day is here. JanduSoft and VGNYsoft is working together to bring the physical edition of Galactic Wars EX, the amazing shoot 'em up created by Volcano Bytes. A unique edition in the world that will only have 1500 copies available.
Galactic Wars EX is an arcade shmup that you can play alone or with a second pilot in local mode to destroy the enemy. In this original shmup you'll have to manage your shots well because, if you run out of energy, you may not be able to finish with your enemies.
The shipping is coming soon. Click here and pre-order your copy of this fantastic limited edition of Galactic Wars EX.
Available on all digital stores
Join the JanduSoft Discord Server!